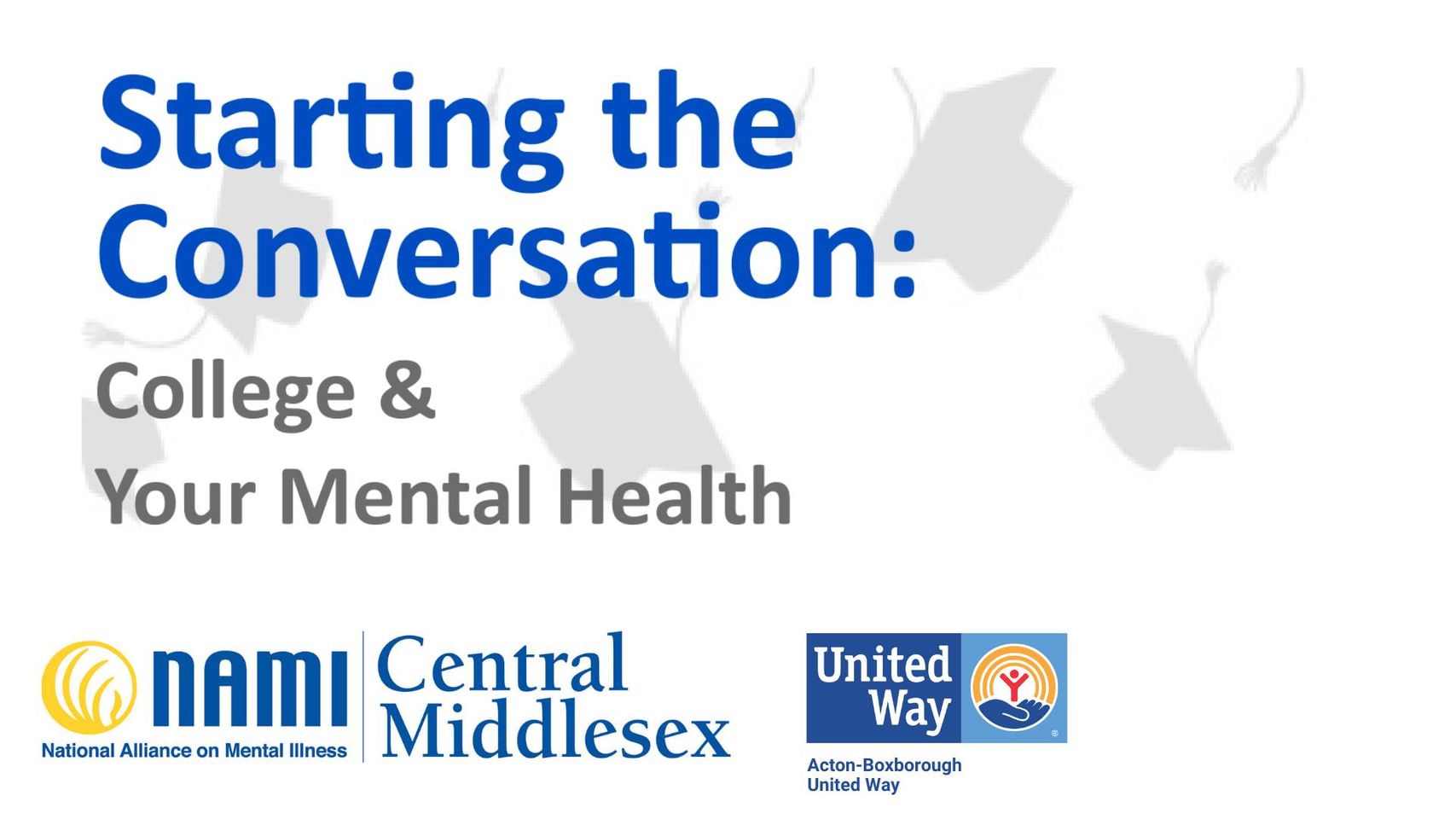 Start conversations about mental health before students leave home. Join us for a webinar featuring a panel of college administrators and a recent college graduate who experienced mental health challenges while at school -- Monday, March 21st at 7PM. Submit your questions in advance and engage in Q&A at the webinar.
It is prudent to understand privacy laws, what can be communicated by college administrations, and that colleges differ in supports. Students, parents/guardians welcome.
Presented by the National Alliance on Mental Illness (NAMI) Central Middlesex. Co-sponsored by Acton-Boxborough United Way and Mystic Valley Behavioral Health Coalition.
Free to attend. Webinar format allows for anonymity. Pre-registration required. Link to register coming soon.