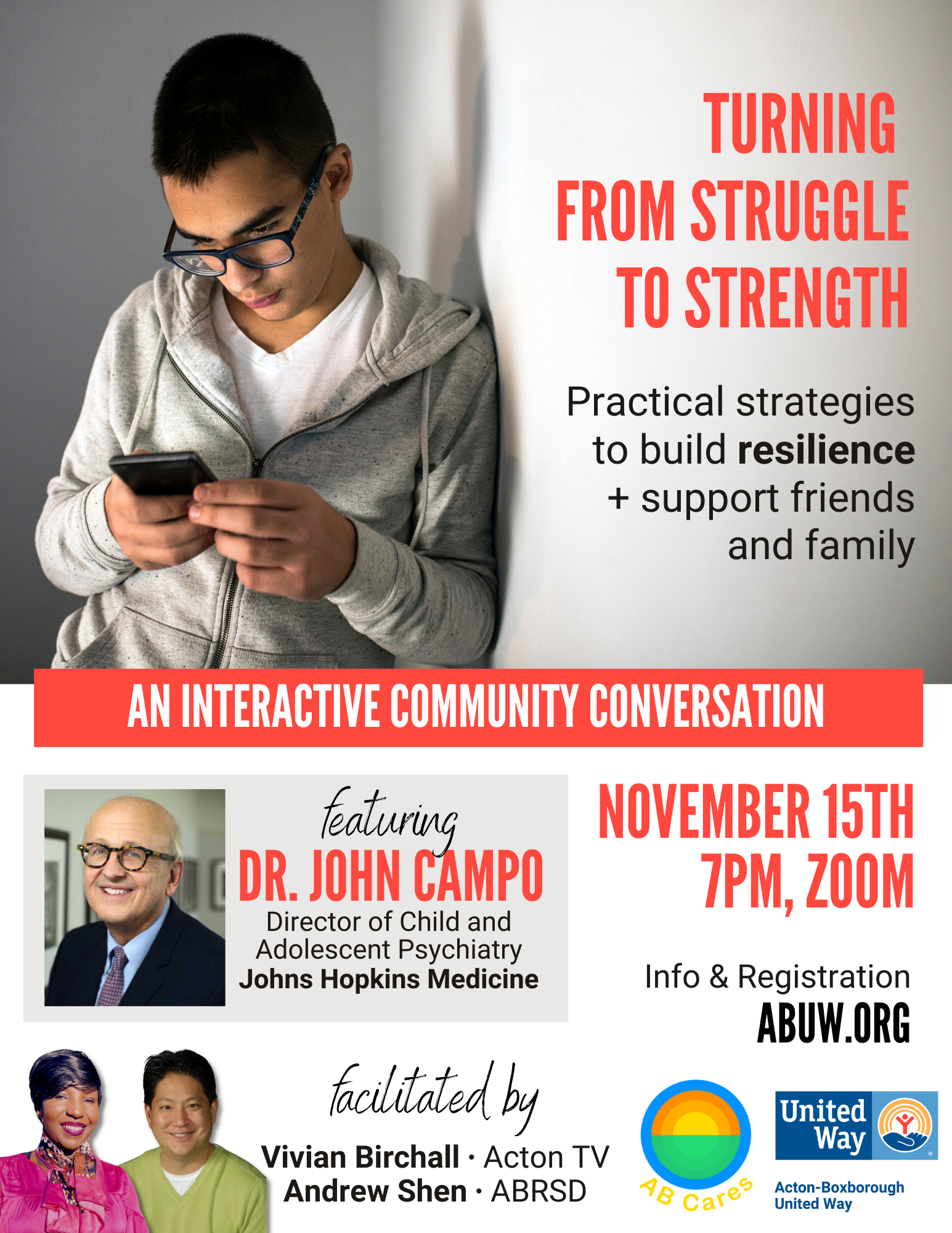 Controlling whether we are happy is hard. But what can we control? How can we get to a better place when we're struggling? What are some healthy habits for sustainable well-being?
Join us virtually on Monday, November 15th to hear from renowned adolescent psychiatrist, Dr. John Campo of Johns Hopkins Medicine, as he shares practical strategies for building resilience. 
AB Schools' Director of Special Projects Andrew Shen and Acton TV producer Vivian Kobusingye Birchall will facilitate a question and answer segment.